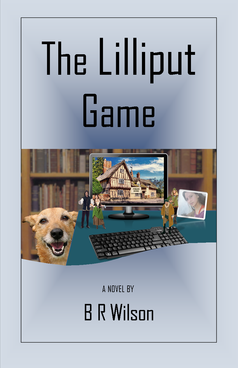 The Lilliput Game
An Adventure with Virtual Reality
B. R. Wilson

Trade Paperback, 228 pages

ISBN: 978-1-936902-24-8
$13.99

e-book by Kindle, $4.99

Emily is almost thirteen, starting her freshman year in high school and feeling responsible for her mother's death in a recent auto accident. Her dad is designing a Virtual Reality simulation that the military really wants. She and her brothers get curious and, well, things start popping out!


---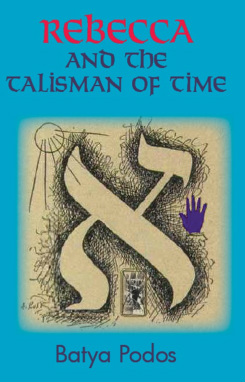 Rebecca and the Talisman of Time
Batya Podos

Trade Paperback, 200 pages illustrated

ISBN 978-1-936902-12-5
$15.00US


Rebecca is a thirteen year old girl about to have her Bat Mitzvah, but she isn't even sure she wants to be Jewish. When she discovers a magical talisman wrapped in her great-great- grandfather's tallis (prayer shawl), the ghosts of her ancestors begin to show up. She wants to send the dead back to where they belong, but they have other plans. As she searches for a way to unlock the power of the talisman, she is pulled into a journey she could never have imagined, and along the way discovers the true meaning of family.

Spiritual fiction for teens; Judaica
---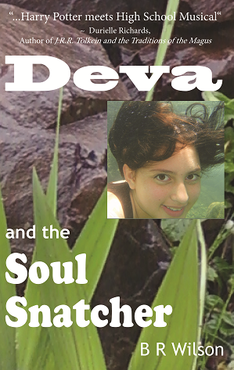 Deva and the Soul Snatcher
Ecology & Magic as the Earth Changes
B. R. Wilson

Trade Paperback

ISBN: 978-0-9834956-9-7
$11.99

Deva, a magical girl and her Irish wolfhound shows Matt, a lonely rancher's son, that life is more than a head-trip and that compassionate action can make the world safe for all forms of life "An Inconvenient Truth meets Harry Potter meets High School Musical." The two fight back against a malevolent spirit in the form of a spreading, polluting cloud that threatens all life on earth, using a musical stage production to travel around the world.


---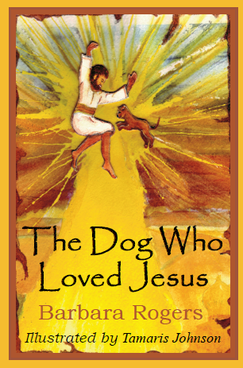 The Dog Who Loved Jesus
Barbara Rogers

Case Laminated hardback, 5.5" x 8.5" 110 pages Illustrated

ISBN 978-1-936902-18-7
$13.00 US

When a dog decides to follow Jesus Christ through his ministry in ancient Israel, we see what real devotion looks like. Human followers doubt and betray the Master, but his dog is there for him until the end, sharing his sorrows and his joys. The Dog Who Loved Jesus is a reverent and vivid retelling of the Gospel story, one which will inspire readers of all ages.


---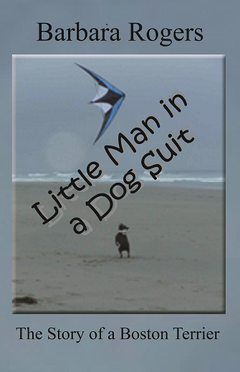 Little Man in a Dog Suit
The Story of a Boston Terrier
B.R. Wilson

ebook ISBN: 978-0-9834956-5-9 $9.99

Reggie's life is full of adventure in these reflections on the life of a small dog who is a big dog at heart. He wants to imitate his master and does such a good job of it that he earned the name of "Little Man." He is fairly certain that he is more human than dog, but relishes his dog nature as much as his almost-human nature.

Anyone who has known and loved a Boston Terrier will see in Reggie the essence of this brilliant, noble, and willful breed.
---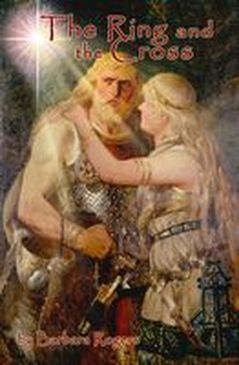 The Ring and the Cross
a Medieval Christian romance
Barbara Rogers

Trade paperback

ISBN:
$




---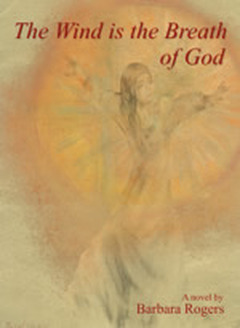 The Wind is the Breath of God a novel of faith
Barbara Rogers

Trade paperback

ISBN: 9780109384856-7-3

In this family saga two women, one Christian and one Jewish, are separated in Europe during World War II. They find new homes in America, but go on searching for each other, and for a faith than can sustain them through the violent 1960s. Claire and Dora try to shield their families but they cannot escape the sorrow of seeing their children swept into social revolution, failed marriages, and the wars fought by their adoptive countries. Still they find the faith they seek - then must learn to keep it.


---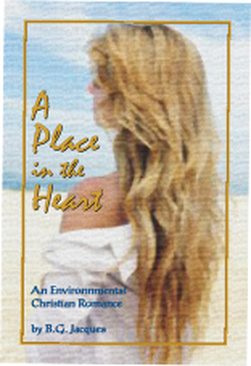 A Place in the Heart
an Environmental Christian Romance
B.G. Jacques

Trade Paperback

ISBN:
$

When an environmentalist reporter meets a Christian of deep faith, the sparks fly - both romantically and intellectually - as they come to see beyond their differences to the common core of their humanity.
---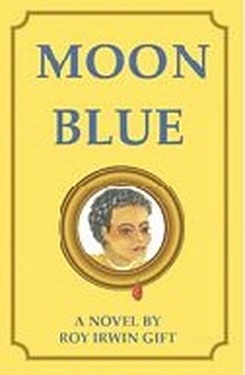 Moon Blue a novel
Roy Irwin Gray

Trade Paperback

ISBN:

$



---
Click HERE to find our Nonfiction titles