Nonfiction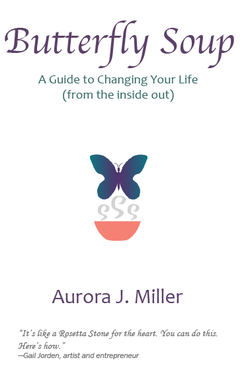 Butterfly Soup
A Guide to Changing Your Life (from the inside out)

Aurora J. Miller

Trade paperback, 4" x 6" 150 pages

ISBN: 978-1-936902-25-5
$14.99US

There is no better metaphor for dramatic personal change than a caterpillar becoming a butterfly, leaving behind its old way of being, so it can truly take flight.
If you are ready to fly, the 5 simple steps laid out in this book will help you navigate your own metamorphosis, and transform your hope into fulfillment.
Just like the caterpillar who must dissolve into a "soup" on its transformative journey, your time in Butterfly Soup will leave you changed from the inside out, and enable you to find happiness that is truly sustainable.

---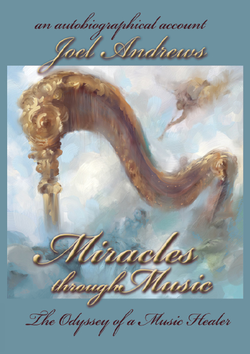 Miracles Through Music
The Odyssey of a Music Healer
An Autobiographical Account
Joel Andrews

Trade paperback, 244 pages

ISBN: 978-1-62620-744-8
$20.00US

Internationally beloved harpist Joel Andrews offers an inspiriting exploration of the role of music in our lives and world – and the experience of healing that is possible when the composition and performance are in alignment with our true Selves. His journeys as a performing artist, his discoveries of the connections we can experience with other beings, and the many accounts of healing from his hundreds of clients make a compelling case for the healing power of music.

---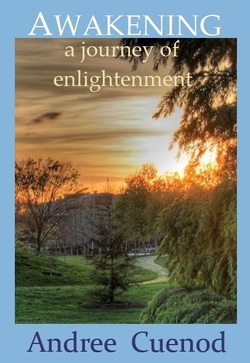 Awakening
a journey of enlightenment
Andree "Dee" Cuenod

Trade paperback, 320 pages

ISBN: 978-1-936902-17-0
US $20.00

We are spirit beings having material experience, so looking at life from a material perspective alone gives us an incomplete and skewed picture. Only in our era of New Thought and quantum physics has a holistic vision emerged and spread throughout the world.

On her journey of enlightenment, Cuenod discovered a spiritual view of life on Earth very different from the materialism we have been taught. AWAKENING furthers that vision in a wholly positive, cohesive, and comprehensive way. It offers a complete picture of our life on Earth.
---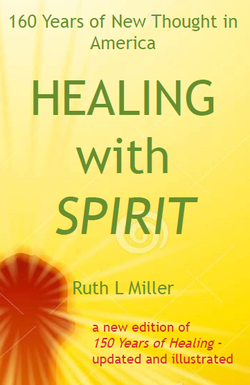 Healing with Spirit
160 Years of New Thought in America
Ruth L Miller

Trade paperback, 160 pages illustrated with Resources for each teacher

ISBN: 978-1-936902-02-6
$15.00US

Ebook edition Healing from Within ISBN: 978-1-936902-14-9

From Phineas Parkhurst Quimby in 1855 to Louise Hay, Marianne Williamson, and thousands of others in 2015, the New Thought movement in America has produced a marvelous lineage of healers and teachers, making it a powerful force for health and abundant life around the world.

This little book introduces the originators of this movement, giving us a glimpse of their lives and teachings, helping us understand and begin to practice some of their insights and abilities in the
​context of modern scientific thought.
---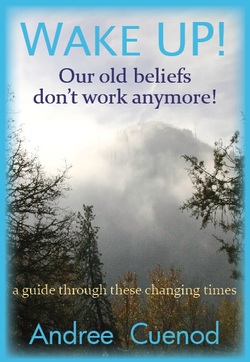 Wake Up!
Our Old Beliefs Don't Work Anymore!
a guide through these changing times
Andree "Dee" Cuenod

Trade paperback, 384 pages

ISBN: 978-1-936902-10-1
US$20.00

Much of what we believe about how the world works is the result of a materialist mindset that may not be giving us accurate answers. Dee Cuenod began to suspect this while she worked as a planner at a university and has \documented a number of ways this may be so in this remarkable exploration of "the mess we're in." In the process she provides some powerful alternative ideas to help us as we maneuver through these changing times.


---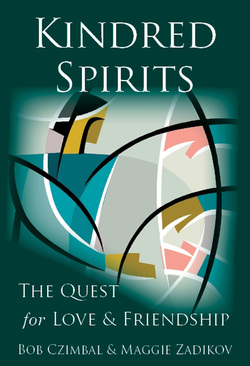 Kindred Spirits The Quest for Love & Friendship
Bob Czimbal & Maggie Zadikov
Trade Paperback, 361 pages

ISBN: 978-1-936902-08-8
US $20.00

In Kindred Spirits, we join Bob, a single father looking for a meaningful relationship, as he discovers what works and doesn't on the quest for love–and shares his wonderful discoveries with us!

Along the way we meet Maggie and learn the dos and don'ts of heart-centered, authentic dating and how "let's be friends" can lead to a meaningful relationship that both folks can enjoy for years to come. We encounter the A-Z virtues that lead to accomplishment in any area of life, as well as the "vices" to avoid. We discover the importance of "Vitamin TLC," and we meet the amazing Saturn Man, whose wonderful sense of humor can make any situation much easier!

The perfect reference manual for healthy, loving relationships!


---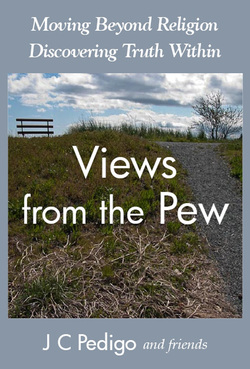 Views from the Pew
moving beyond religion; discovering Truth within
J. C. Pedigo & friends

Trade paperback, 160 pages

US $13.00
ISBN: 978-1-936902-03-3

Many people were raised in a religion where the message was "do it our way or go to Hell." Then they find they must begin the long, slow process of overcoming the fear, honoring the questions that they've always had, and beginning to find the answers.

In Views from the Pew, we follow Jessie as she moves through her own spiritual awakening, from fear and awe through confusion and fascination to a new kind of peace. Then we meet thirteen other men and women as they slowly but steadily overcome the fears of their early religious experience and move through the quagmire of modern American culture, to finally discover the glory and wonder of the infinite love and wisdom within all of us.


---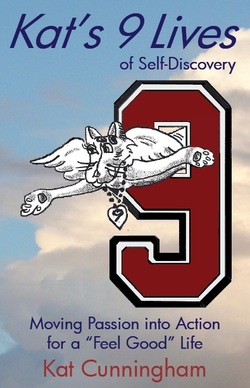 Kat's 9 Lives of Self-Discovery
Moving Passion into Action for a "Feel Good" Life
Kat Cunningham

Trade paperback, 256 pages $17.00

ISBN: 978-1-936902-05-7

ebook ISBN: 978-1-936902-16-3 $4.99

This rare look at how a life can be lived—and at each of us as Nature, living by oneness rules and principles of energy and growth, will finally answer the Big Questions: Who you are, What you want and How to get it with each NOW decision.

You will journey through Kat's 9 lives of discovery then catalog the best of your life experiences as "Passion Quality" energies to create your own personal grid system to guide all your decisions. You'll move from distraction to attraction, learning the laws and principles of growth that help you to let go and make intuitive, heart- centered choices.


---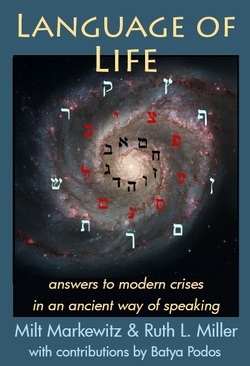 Language of Life
answers to modern crises in an ancient way of speaking
Milt Markewitz & Ruth L Miller with contributions by Batya Podos

Trade paperback, 176 pages Illustrated with graphs and tables

ISBN 978-1-936902-11-8
$15.00 US

An engineer, a storyteller, and an interfaith minister with a background in the sciences merge their talents and curiosity to explore how the structure of ancient spoken Hebrew—and other indigenous languages—may show us the path to balance, harmony, and sustainability today. The book articulates:

This is a "must read" for all biblical scholars as well as those interested in Qabala, indigenous cultures, applied systems thinking, or sustainability.

---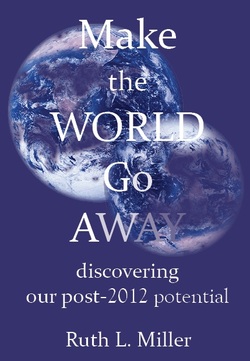 Make The World Go Away
discovering our post-2012 potential
Ruth L. Miller

Trade paperback, 160 pages

ISBN: 978-1-936902-00-2
$13.00 US

Ebook ISBN: 978-1-936902-15-6 $4.99

More and more people are discovering the prophecies and forecasts that surround the year 2012, some ignore it; some scoff; too many go into deep fear that our lives and our planet are about to blow up. A few, however, see this period as introducing humanity to a higher, less fearful state of awareness, encouraging us to function at a new level of harmony in our personal, social, and global lives. In Make the World Go Away Dr. Ruth L Miller guides us through a process that helps us release our past personal "programming" and create the world we were born to experience.

---
Mary's Power
Embracing the Divine Feminine as the Age of Invasion & Empire Ends
Ruth L. Miller, Ph.D.

Trade Paperback, 320 pages illustrated, indexed with bibliography.

ISBN: 978-1-936902-04-0
$18.00US

Have you ever wondered why a few men seem to run the world? Are you wondering if there was ever a time without war—or could be? Have you thought about what happened to Mary Magdalene? Do you have a sense that there's more to the Christ story than you learned in Sunday School? This book looks at "the other half" of the story, explaining how history and religion came to focus on those men, how that tendency affects our lives now, and what new ways of being are emerging. The key to understanding what's happening today rests with Mary the mother of Jesus, the Magdalene, and their predecessors.

---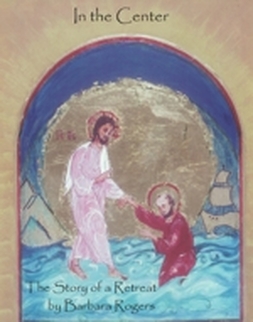 In The Center The Story of a Spiritual Retreat
Barbara Rogers

Trade Paperback

ISBN:
$

The silence and sharing, the isolation and camaraderie, of a spiritual retreat come to life in this gentle story of a group of people seeking something richer, deeper, in their faith tradition. Among the lessons learned is the one illustrated on the cover: when we keep our eyes on the divine, we will never sink.
---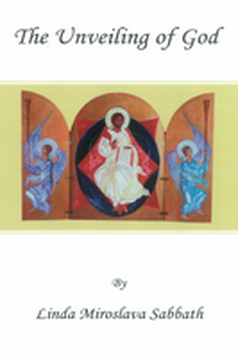 The Unveiling of God
A Spiritual Journey
Linda Miroslova Sabbath

Trade Paperback

ISBN:
$

The journey to the Spirit is through the heart - and sometimes the path is painful, and sometimes the ecstasy is almost too much to bear. So we discover as we move with Linda on her personal odyssey to find the Face of God.
---
Click HERE to find our Fiction titles